The A350 has been the most requested aircraft in Infinite Flight's history. With the last update of the year, makers of the mobile flight simulator are delivering on their promise to bring this wide-body airliner to the masses. Along with the A350-900, this Infinite Flight update brings the much-anticipated rework of one of aviation's most iconic general aviation airplanes: the 172. Lastly, for this release, there is a completely reworked map, a reworked in-flight UI, the addition of live instruments for the TBM, and more.
A350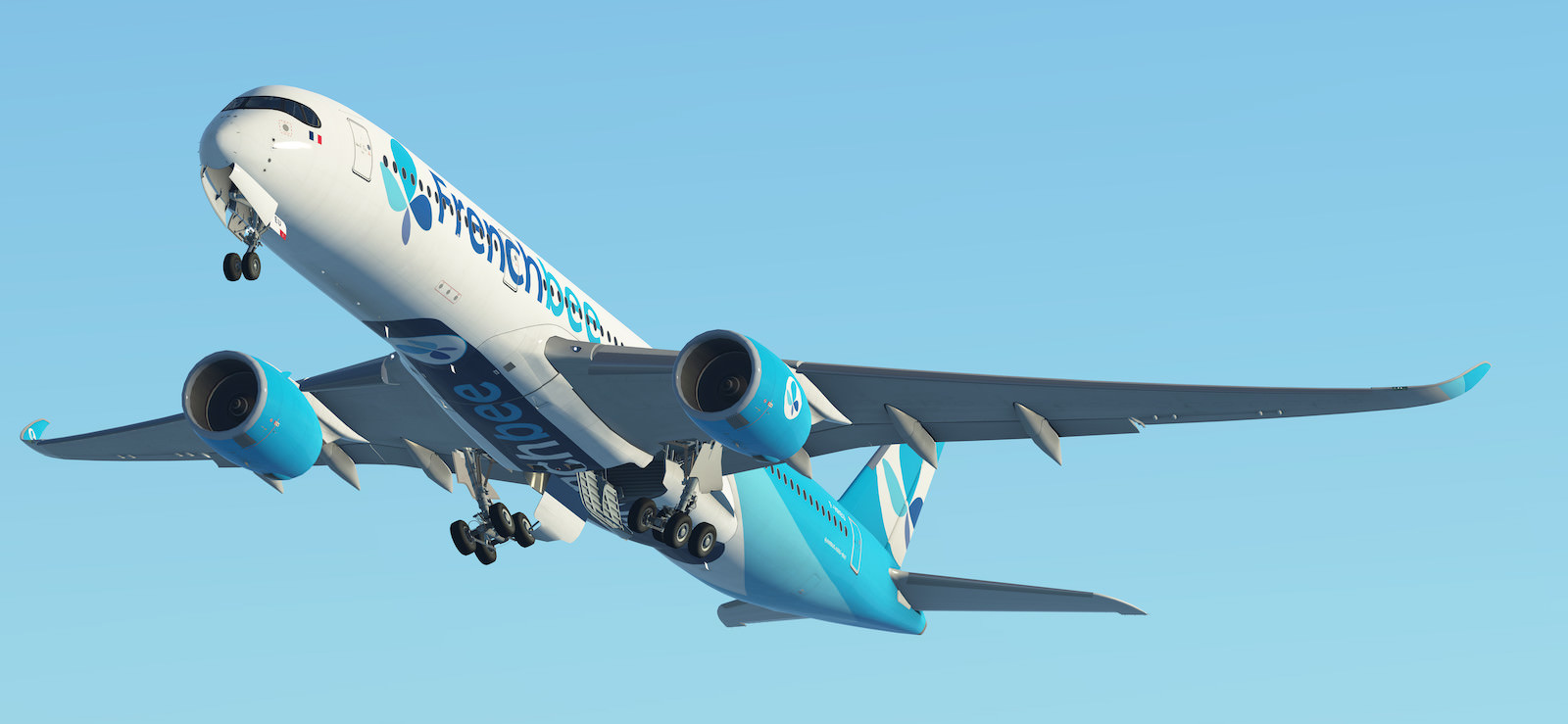 Never before has Infinite Flight seen so many requests for one feature. The A350 is a popular choice for young aviators and flight sim enthusiasts with its sleek design and curved wingtips. 19.4 will showcase the brand new A350 with a fully animated, glass cockpit. Active displays will include full or partial versions of Onboard Information System, Primary Flight and Navigation display, Engine/System Display, Integrated Standby Instrument System, Multi-Function Display (this version displays flight plan waypoints), Radio Management Panel, Electronic Flight Instrument System, and Auto Flight System control panel.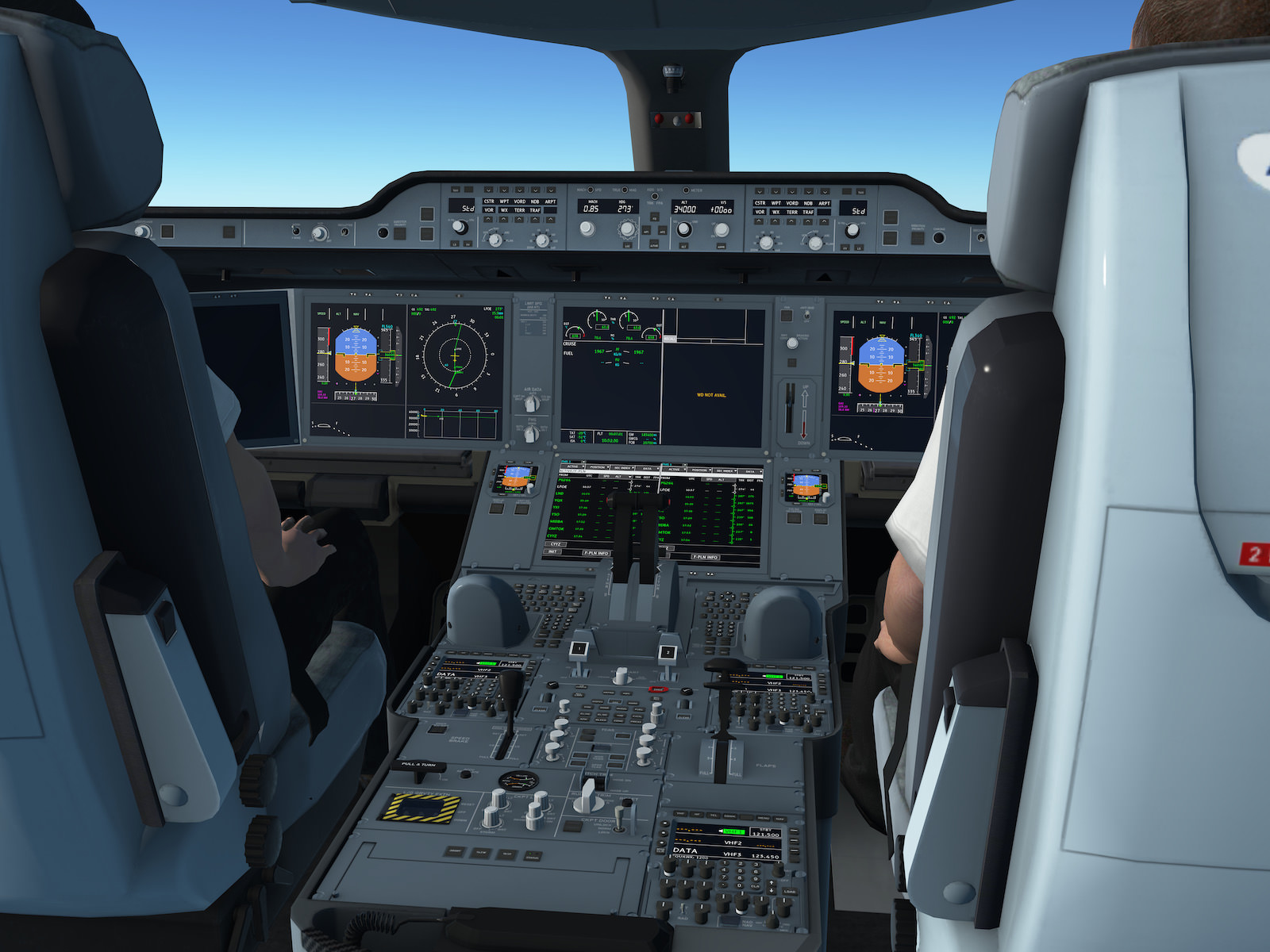 Another prominent feature request has been for Infinite Flight's airliners to have properly tilted landing gear. The A350 marks the first jet in the fleet to feature gear tilt. With multiple animations at work, landings in the A350 will be more realistic than ever as your main gear touch down. Extra features in the cockpit will also help pilots fly from camera views in the flight deck, such as a functional slat and flap indicator in the PFD. The navigation display is there to assist pilots in monitoring their flight's progress, along with help from waypoints in the MFD.
The A350 comes with a whopping 34 different liveries to choose from, all available immediately to Infinite Flight Pro subscribers.
C172 Rework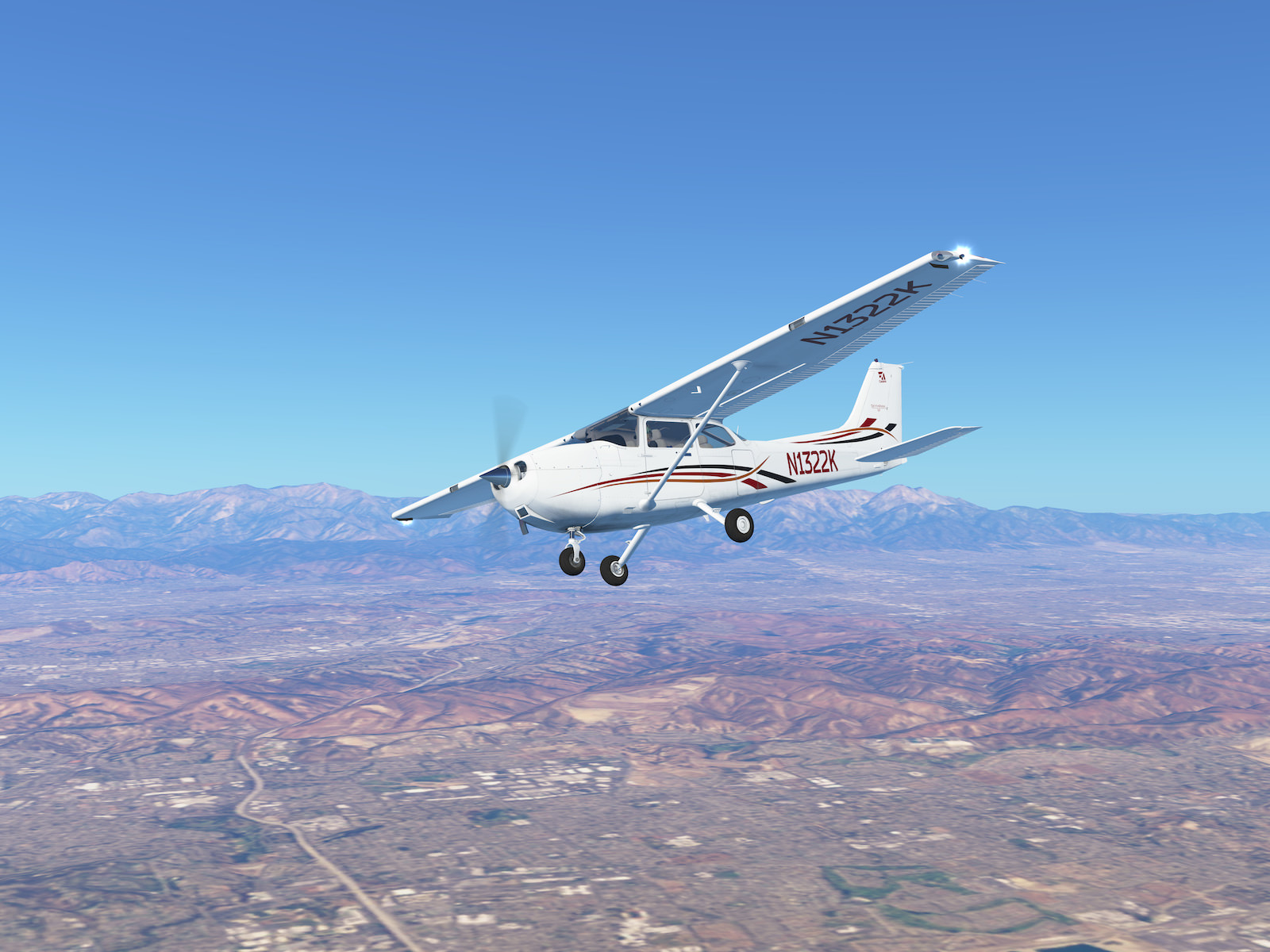 The 172 is a veteran in the Infinite Flight fleet and a favorite among general aviation enthusiasts. For this release, developers have reworked this airplane from the ground up with a new 3D model, flight physics, and live instruments. 3D artists have gone to great lengths in detailing this aircraft's interior and exterior.
The 172 will be free to all users in keeping with the once free, always free motto. This version will come with a selection of liveries and a steam gauge panel. As a bonus to Infinite Flight Pro subscribers, a glass cockpit version with G1000 displays will also be available for use.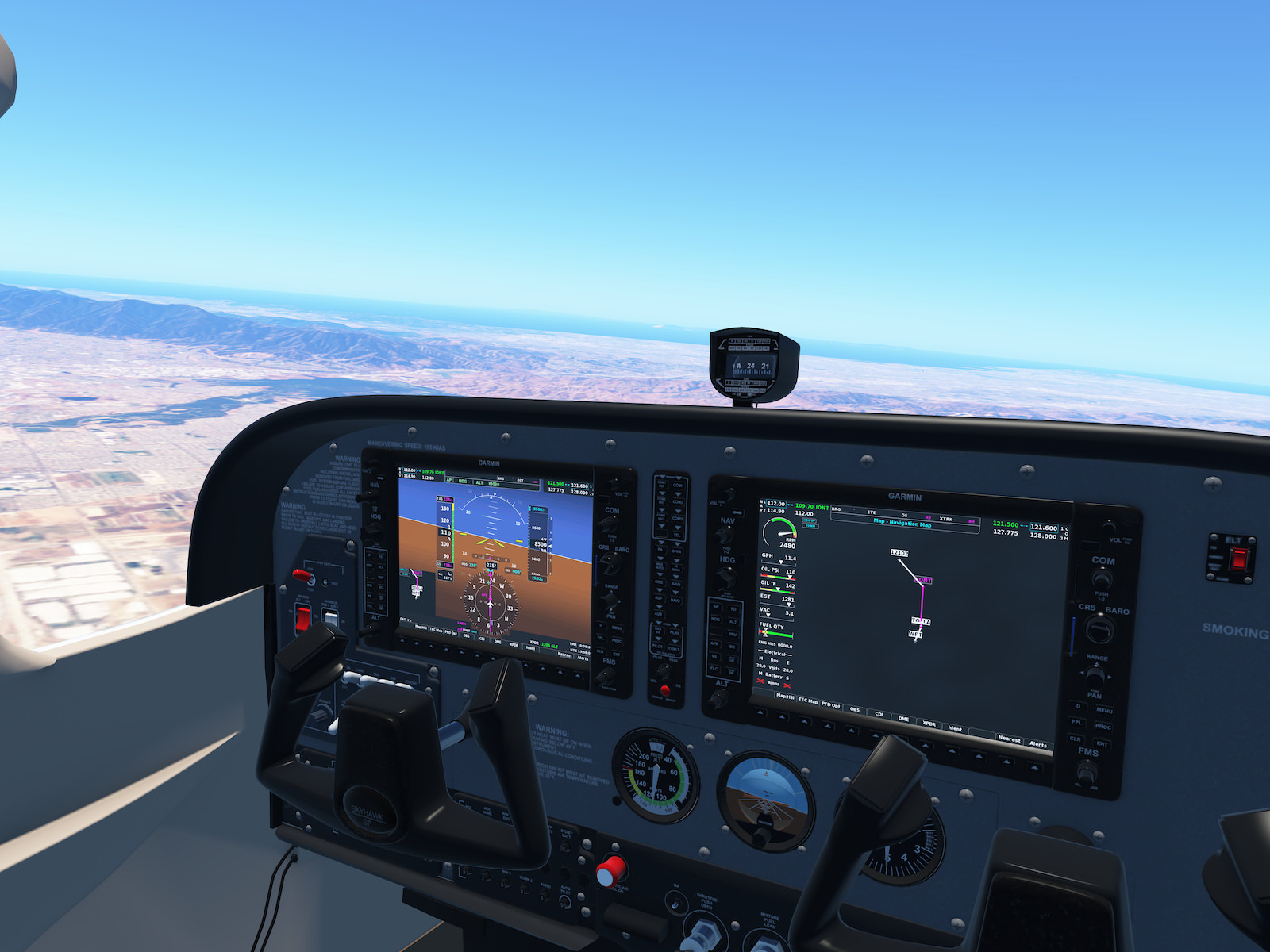 Aircraft releases often come with new features, and the 172 is no different. This aircraft can be started from cold and dark using standard procedures with settings for fuel tank selector, master switch, magnetos and starter, mixture control, fuel pump, and throttle. For users who want to get into the air quickly, an auto-start feature is also available for use. Electrical buses are configured in this aircraft in a way that ensures pilots use correct procedures to be up and running properly.
Updated Map
This version of Infinite Flight makes use of a completely reworked map, which opens up new possibilities for future development. The simulator's previous map was built to accommodate a selection of regions, rather than the entire earth. In 19.4 the map has been redesigned to provide more detail such as accurate borders and coastlines in a more efficient way.
One small but important addition to the map for this release is an autopilot helper, which shows the pilot where they will be when they reach their desired altitude based on current speed and climb rate. This can be helpful when under the instruction of ATC. This article explains in more detail what went into the new map development.
TBM Cockpit Update
Infinite Flight is working through its current fleet to add working cockpits, and this update makes good on that promise by bringing new life to the TBM-930. This first version contains two standby attitude modules, PDF, and MFD.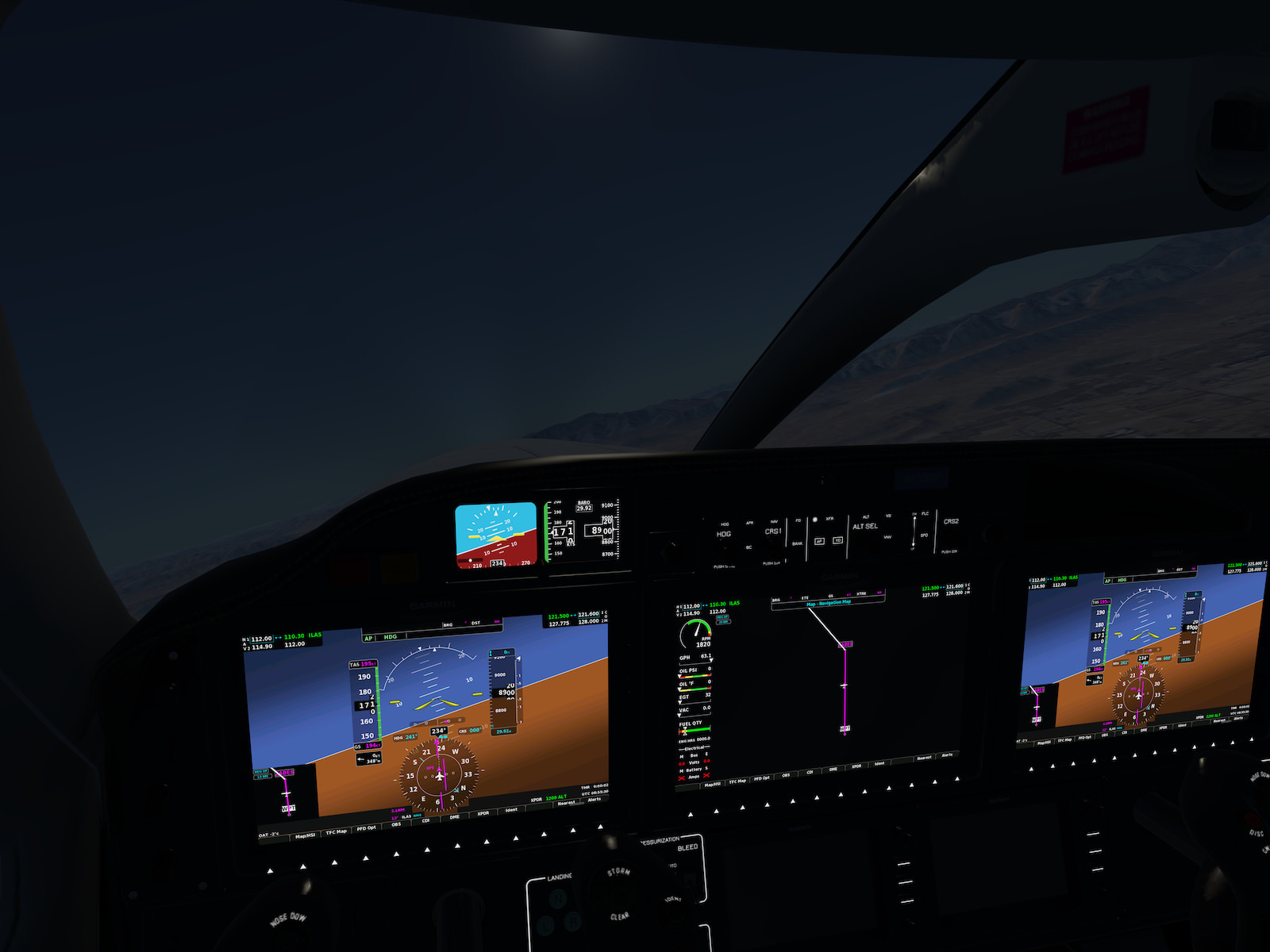 Updated User Interface
As Infinite Flight's aircraft systems become more complex, the 2D menus with which a pilot will access them must evolve to accommodate them. Airliners require long and complicated startup procedures. Infinite Flight's systems will continue to grow to incorporate these procedures, and the 2D menu must allow for that. Startup and shutdown, of course, are the tip of the iceberg.
More information on the new design can be found here.
A320 Liveries
New A320 liveries have been in the pipe thanks to the team's 3D artists, and they will ship with 19.4, including:
Full 19.4 Livery List
| A350 | A320 |
| --- | --- |
| Aer Lingus | Avianca |
| Aeroflot | VivaAerobus |
| Afriqiyah Airways | Aegean |
| Air Caribes | Eurowings |
| Air France | Lufthansa (2018) |
| Air Mauritius | Azul |
| Airbus factory Carbon | Aer Lingus (2019) |
| Asiana Airlines | |
| Cathay Pacific | |
| China Airlines | |
| China Eastern Airlines | |
| Delta Air Lines | |
| Emirates | |
| Ethiopian Airlines | |
| Evelop Airlines | |
| Finnair | |
| FrenchBee | |
| Generic | |
| Iberia | |
| Infinite Flight 2019 | |
| Japan Airlines | |
| KLM | |
| LATAM | |
| Lufthansa | |
| Malaysia Airlines | |
| Philippine Airlines | |
| Qatar Airways | |
| SAS | |
| Singapore Airlines | |
| TAM Airlines | |
| Thai Airways | |
| Turkish Airlines | |
| United Airlines | |
| Vietnam Airlines | |
Other Updates and Improvements
Developers have gone to great lengths to squash any known remaining bugs for this release, including app crashes when switching cameras, suspending the app and flying an approach after a long flight. Enhancements and improvements have been equally important, and include the following:
Added NDB/VOR Navigation
Added ability to tap airports in multiplayer page to go directly to spawn point selection
A320 instrument improvements (ECAM and Autopilot Panel)
A320 ARC/NAV mode
A320 liveries
iOS 13 support
Progressive braking on rudder pedal by tapping rudder control and sliding down
Stricter gate size restrictions online. Now adhering to actual restrictions
Improved live instruments performance
Reworked user authentication for Android; Logging in with Facebook and Google is smoother without the need to reenter credentials each time