With another great year coming to a close, it's time to reflect on 2019 and how it has shaped Infinite Flight. Our team traveled to events and meetups, proving once again that the Infinite Flight community is the driving force behind what we do. And of course, our mobile flight simulator saw additions and improvements that will help define its future.
The Numbers
It's not all about the numbers, but as we review them over the last year they can provide a good metric for spotting ways to improve, as well as indicate areas that may or may not be working. They're also really fun to see!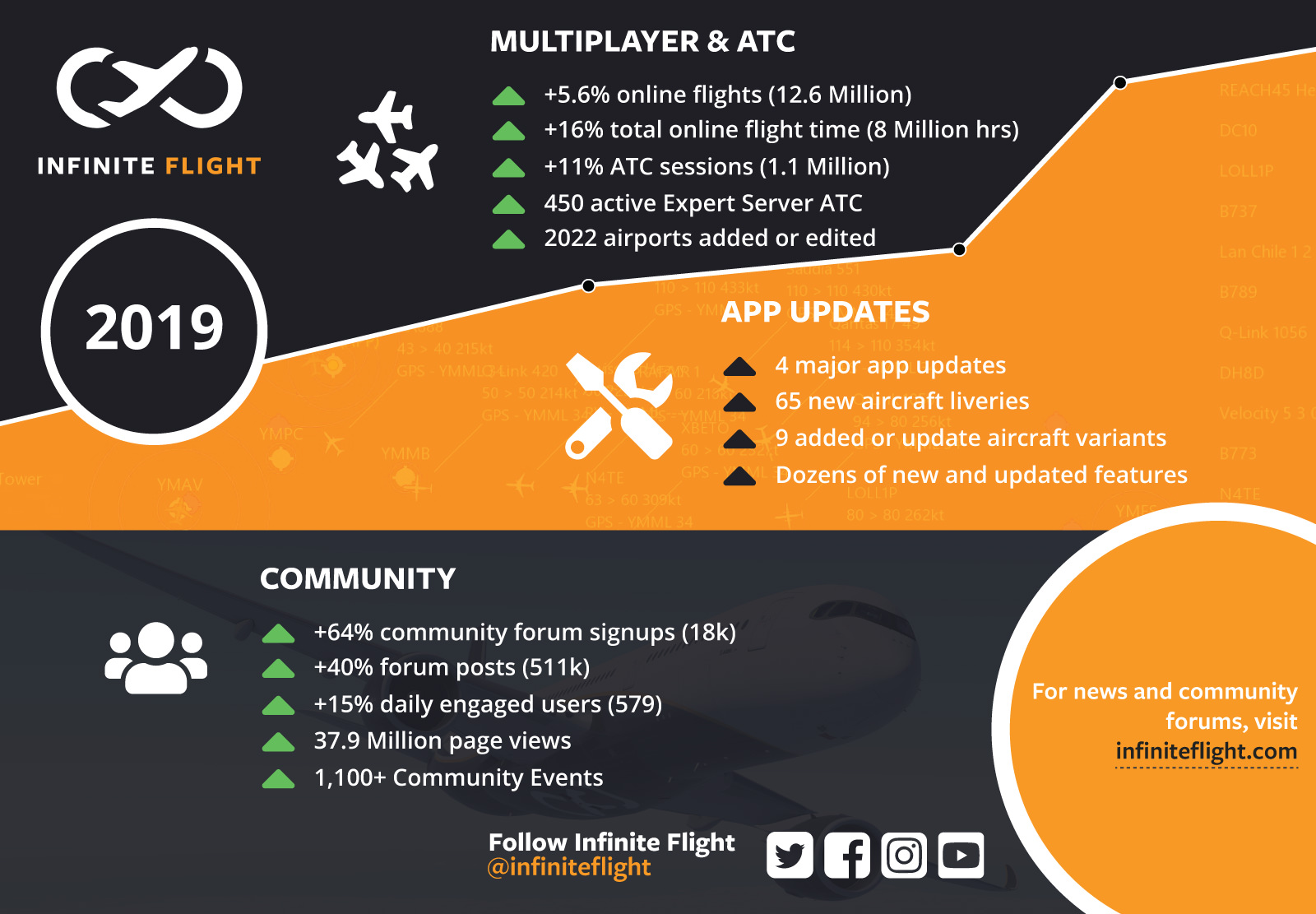 Our users haven't slowed their pace this year. As the market competition increased, Infinite Flight fans responded by spending more time with their favorite app. The proof is in a 16% increase in online flight time. The addition of the A350 late in the game certainly didn't hurt! With over 12.6 million flights, someone is starting a flight on our live servers every two and a half seconds.
Our ATC engagement hasn't wavered as controllers honed their skills at airports all over the world. Expert server ATC continues to thrive with over 450 controllers.
Updates & Improvements
A lot of work under the hood happened in 2019 for Infinite Flight. As more and more features make their way into the simulator, it becomes increasingly important that our code properly supports them. Not only that, but some of the less-glamourous, quality-of-life features were added in 2019.
We kicked off the year by releasing our new replay system, which allows users to share reply files, and see details from any part of their flight like never before possible. The perfect companion to this was the addition of super-resolution screenshots, which automatically takes multiple screenshots of sections of the screen, and stitches them together in one glorious image.
Infinite Flight v19.2 hit the app store with a brand new general aviation airplane: the XCub. This airplane is not only a joy to fly, but it marked the first in the Infinite Flight fleet to feature a functional glass cockpit. This technology would eventually make its way to the A320 family, and A350 later in the year. XCub also dawned a special EAA 50th Anniversary livery, and was featured in a partnership with EAA ahead of AirVenture 2019 in Oshkosh, WI. XCubs To Oshkosh made it possible for anyone to participate in our Oshkosh fly-in no matter where they were in the world.
Moving along to v19.3, Infinite Flight's satellite terrain imagery was topped up to include all parts of the world.  In addition to that, live cockpit instruments were added to airliners for the first time with the A320 family of aircraft.
Enter The A350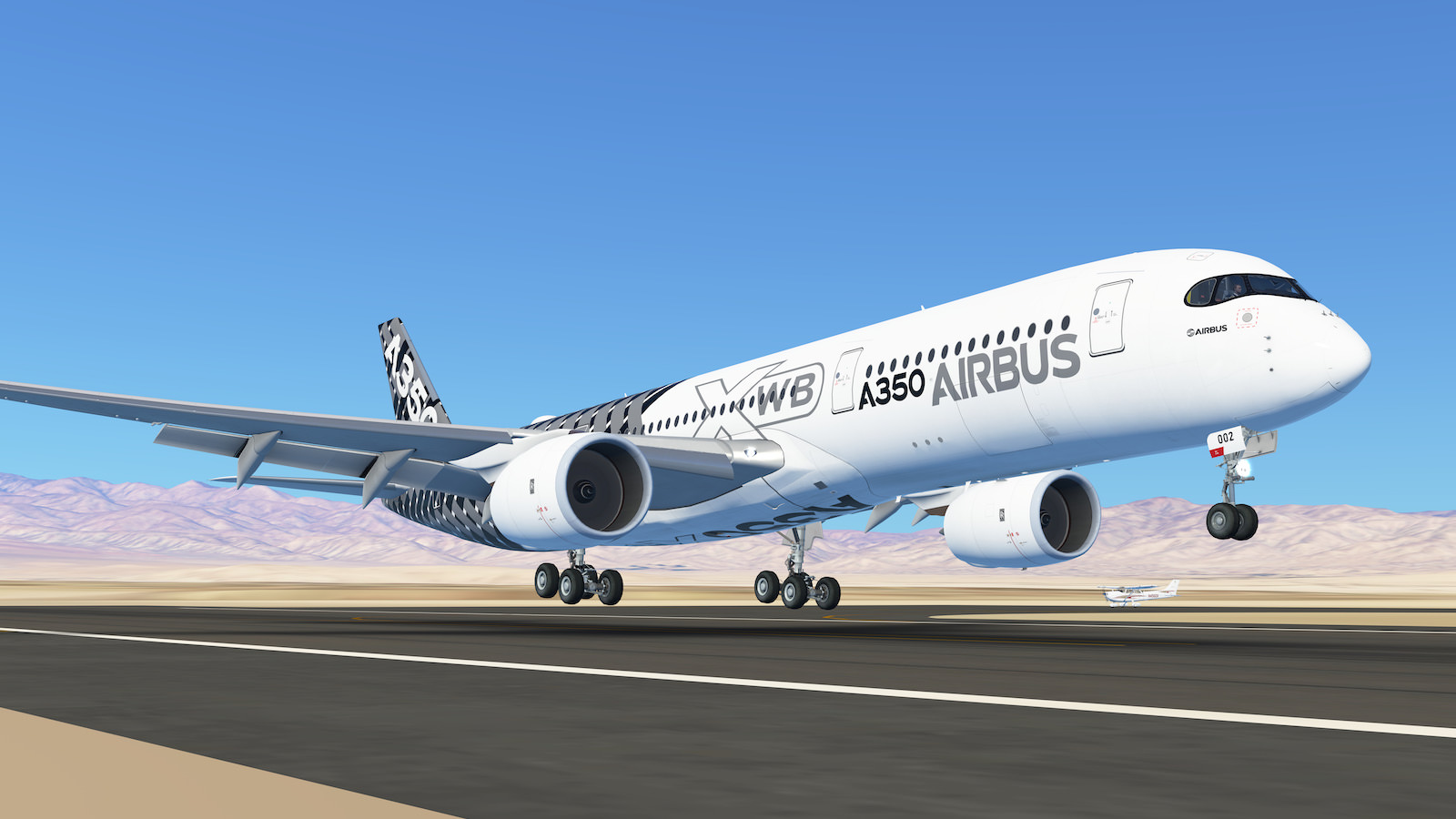 The A350 stands alone as the most-requested feature in Infinite Flight history and this year, our developers and designers gathered the required information and got to work. After much anticipation, the A350 was released with a live cockpit, gear tilt, and a whopping 34 new liveries. It wasn't long before the skies of Infinite Flight were dominated with this wide body Airbus. Even at the time of this writing, the A350 makes up for 18% of all flights on our live servers, with the next aircraft being the A320. This aircraft's cockpit is home to the most screen functionality to date in the fleet, with a multi-function display for flight plans, and version 1 of the FMS. There's no doubt that the A350's cockpit is paving the way for even more functionality in future aircraft.
The Mighty 172
At first glance, the A350 may have seemed to completely overshadow the 172 rework that also came with v19.4, and it was subject of many discussions with our team. Owners Laura and Philippe eventually drew the conclusion that although they knew the A350 would be the clear favorite, releasing both aircraft at the same time ultimately had the benefit of giving customers the most bang for their buck. Since the A350 would be available to Infinite Flight Pro subscribers, and the 172 (steam gauge version) would be available to all users, this meant that the final update of the year would have something for everyone. Not only that, but we have found that a small plane rework will still (for the most part) only appeal to the general aviation and real world aviation crowd.
The 172 remains an integral part of the app. This airplane and others like it are what student pilots, flight schools, and CFI's need and ask for when considering Infinite Flight as a training companion. The 172, XCub, and TBM are essential staples for GA-lovers and those wanting to practice their approach or departure before spending money running the Hobbs meter. Our ForeFlight integration also makes flying safer and easier, since we can get to know new features with Infinite Flight before we fly the real airplane.
What's Next?
2019 has taught us some important things about how we communicate to our community. Consumers of products made by major brands are used to one-way communication. We wait for news to be officially released. Full stop. Some large and medium-sized brands are embracing social media as a way to allow the customer to have a voice and actually receive a response. At Infinite Flight, we have aimed at a different approach; one of open ears and open minds. We want our customer to know that we're listening and taking all opinions and views into account.
A word we like to use is transparency. While we know it's not wise to unveil all plans and ideas to the public, in 2019 we shared our development plans. All of them. We shared them early, and we dedicated a website to it.  The main question we asked ourselves was this: would the consumer become tired of waiting for something they knew was in development from the start? Through a series of social media analysis, community polls, and feedback from reviews, we've determined that the answer is yes. Wait fatigue is real, and although we do feel this was worth putting through the paces, the experiment ultimately revealed that this was true.
Our development timeline isn't going away. The solution is for us to share progress through shorter windows of time. Of course we will endeavour to strike the best balance we can between transparency and developing wait fatigue.
2020 Development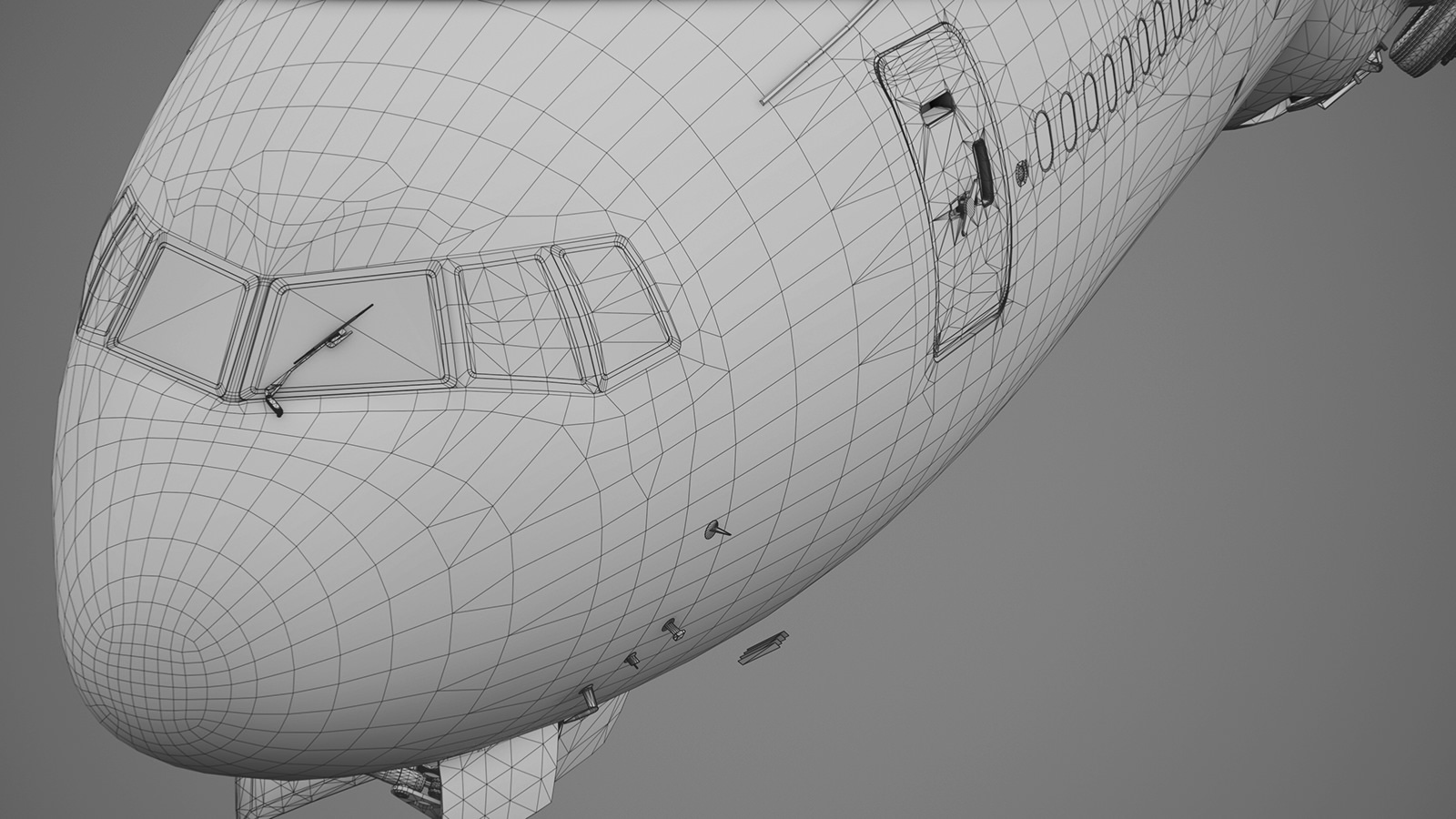 The coming months and year will bring a full rework of the B777, with the -200 variant being the first to ship. Our first iteration of clouds is being prepared to begin beta testing, although this is still something our developers are not attaching a timeframe to. A half-baked cloud implementation that didn't react to atmospheric phenomena (like the effects of sunlight)  wasn't something our development team was prepared to consider. With that said, this is the year Infinite Flight pilots will enjoy our first version of cloudy skies!
More will follow on this topic, but as one astute community member pointed out, sometimes behind-the-scenes development work is required to keep Infinite Flight running as smoothly as possible, and implement new features. This is also sometimes required by device and software manufacturers, as well as app stores. If a piece of software we are relying on is being deprecated, it's up to us to develop a more modern implementation. This will be the case in 2020, which we'll follow up on in the months to come.
Community
Last but definitely not least, we want to extend our thanks to our amazing community. The passion with which you embrace Infinite Flight is contagious and inspiring. Again this year we were fortunate enough to attend events like FlightSimExpo, and Flight Sim Show, and for the first time ever, AirVenture at Oshkosh. To have so many members of the community attend and gather together is such a driving force behind everything we do.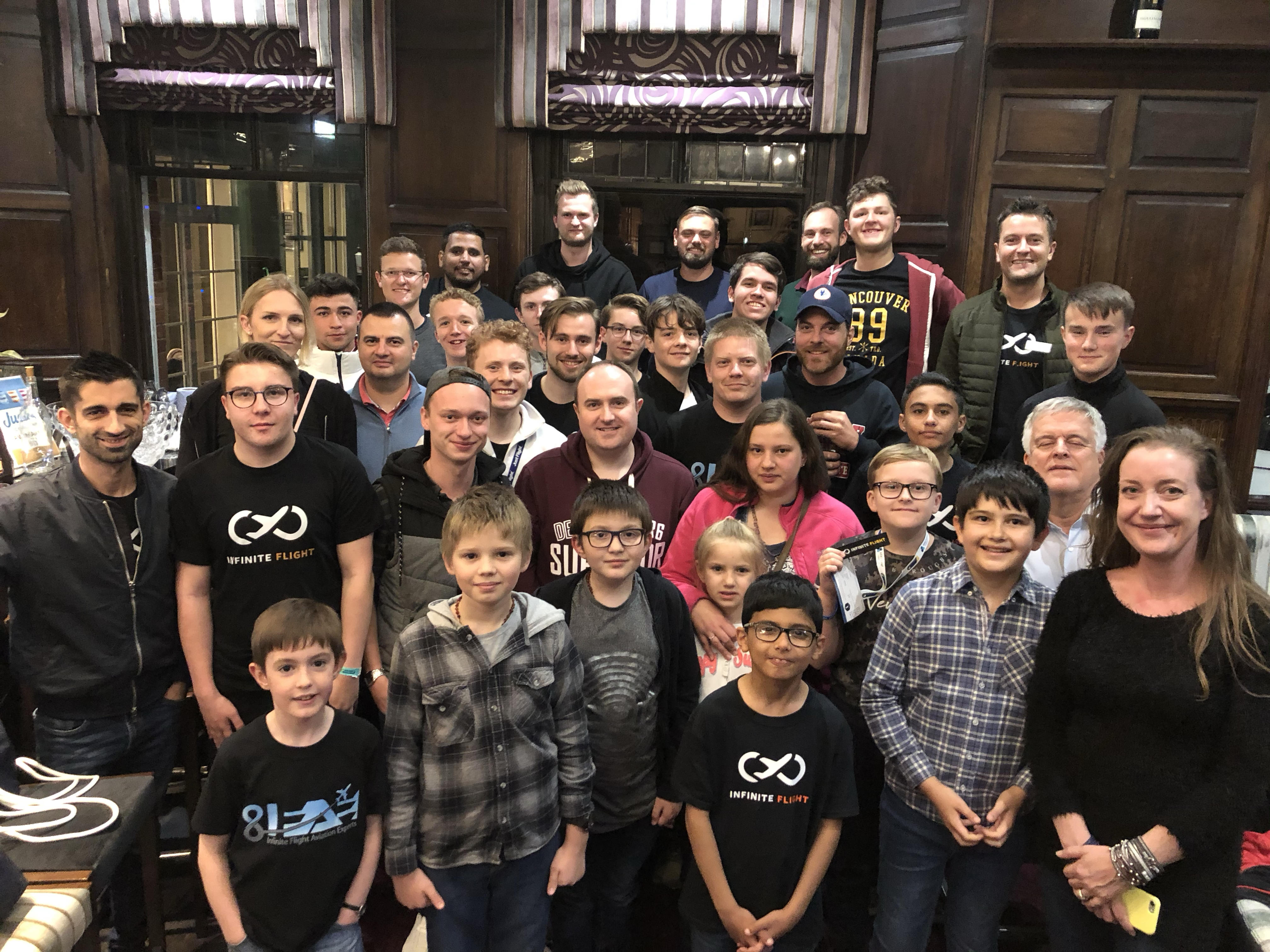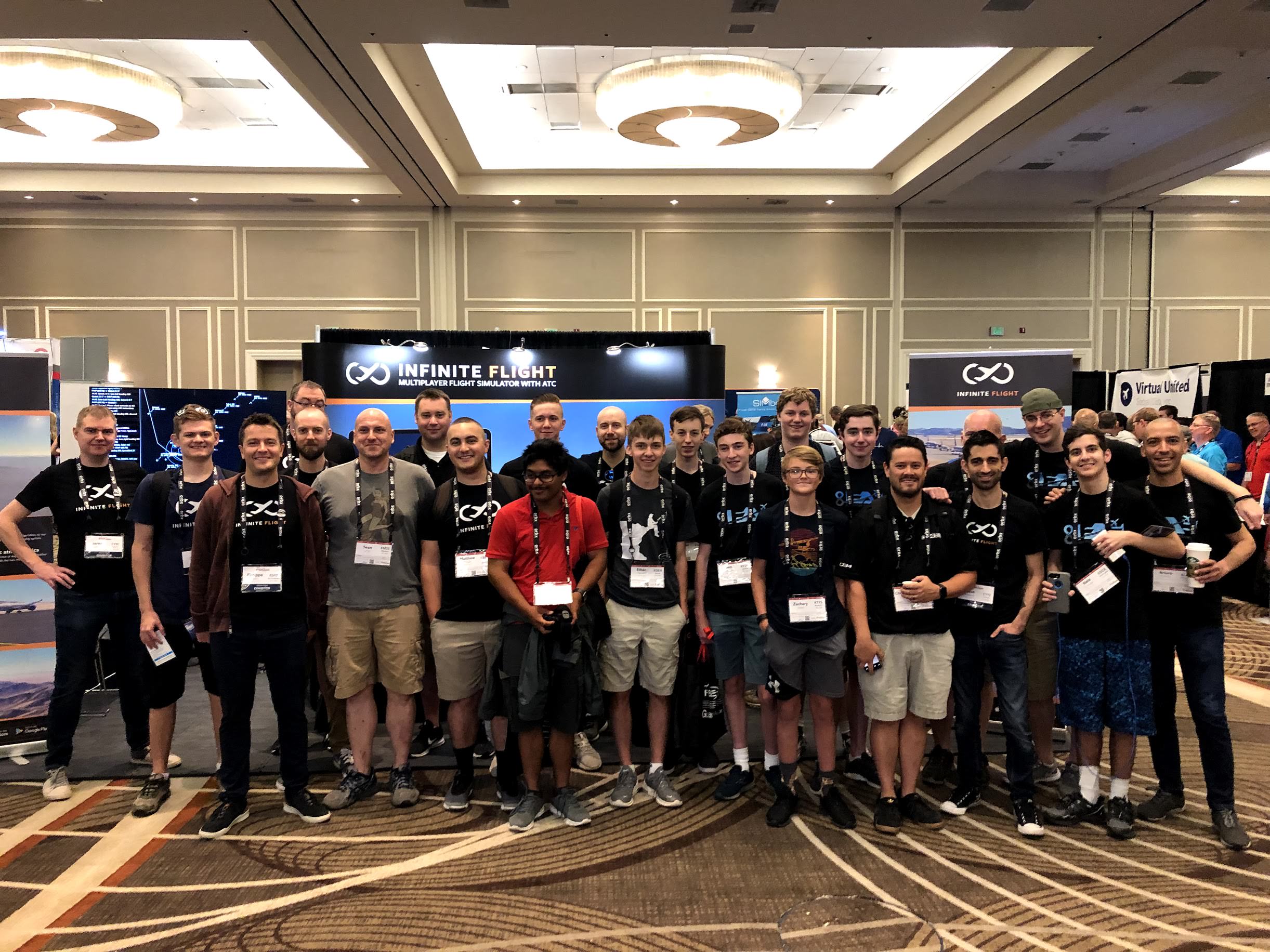 From all of us at Infinite Flight, thank you for a great year, and we wish all the best to you for 2020. Let's see how far we can fly!