Flying realistic routes in Infinite Flight is something that can appeal to almost any avgeek. With over 750 aircraft and livery combinations, and more coming with almost every app update, there are almost never-ending choices. In this article, we will walk you through the best places to find real-world routes to fly!
You'll find thousands of pilots on our live servers at any one time, with the majority of them flying real-world commercial or cargo routes. If you have ever wondered how those pilots pick their flights, you're in the right place! We'll be covering everything from travel sites to interactive maps, giving you the ability to find that amazing flight you've always wanted to do!
What are the best resources for finding flights?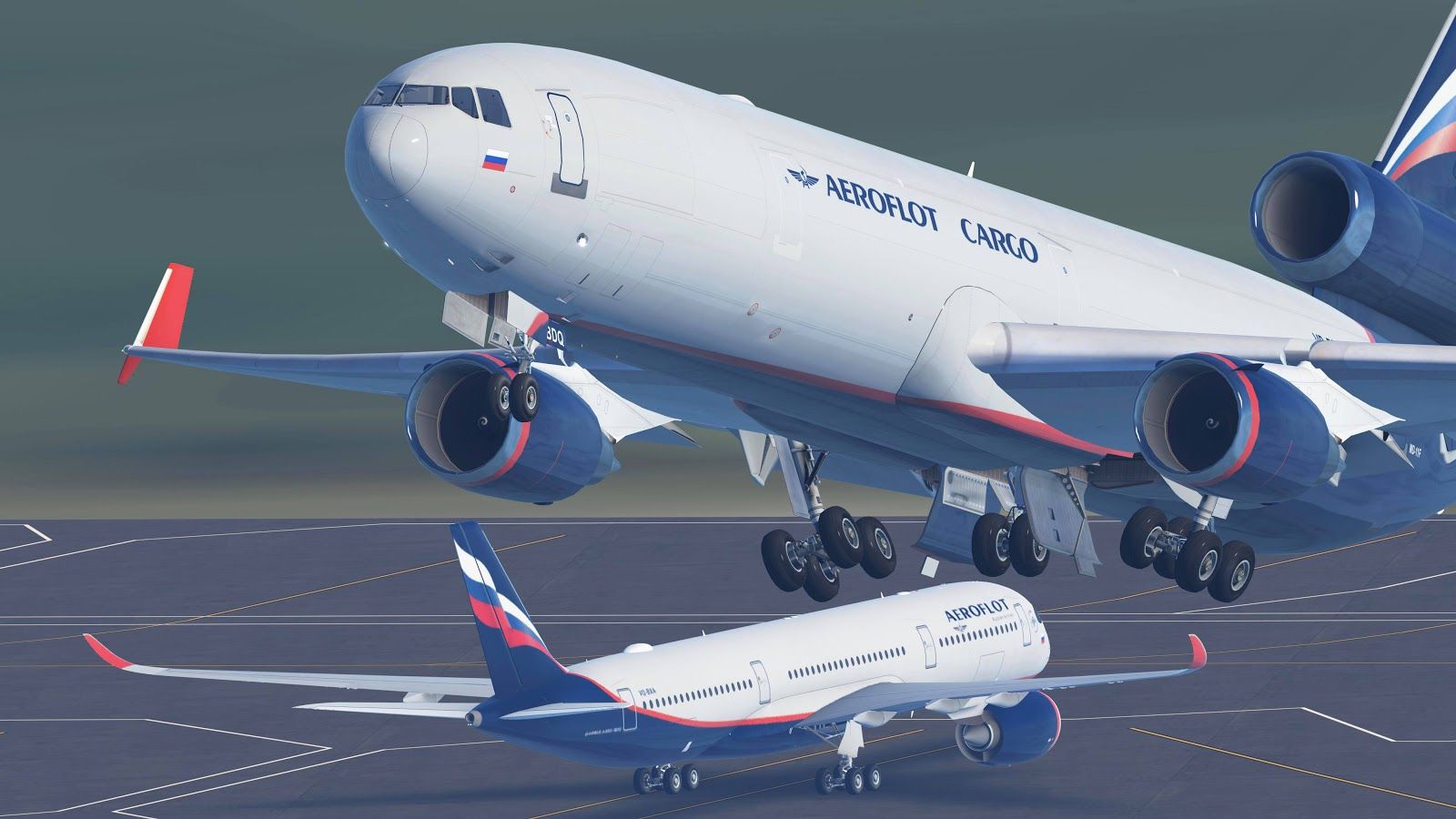 FlightMapper
FlightMapper.net is a simple to use online tool. It lists 87072 direct and 12561 non-direct routes and uses a map-based system to give you flight suggestions. You use it by dropping two points on a map. You will then be given real-world routes that are as close to those two points as possible. Below, you can see we dropped two pins, one in the Arkansas area of the USA, and one in the central United Kingdom. We were given Dallas to Heathrow, and Houston to Manchester as two examples.
The website also gives you information on the aircraft, airline, route length, schedule and flight time.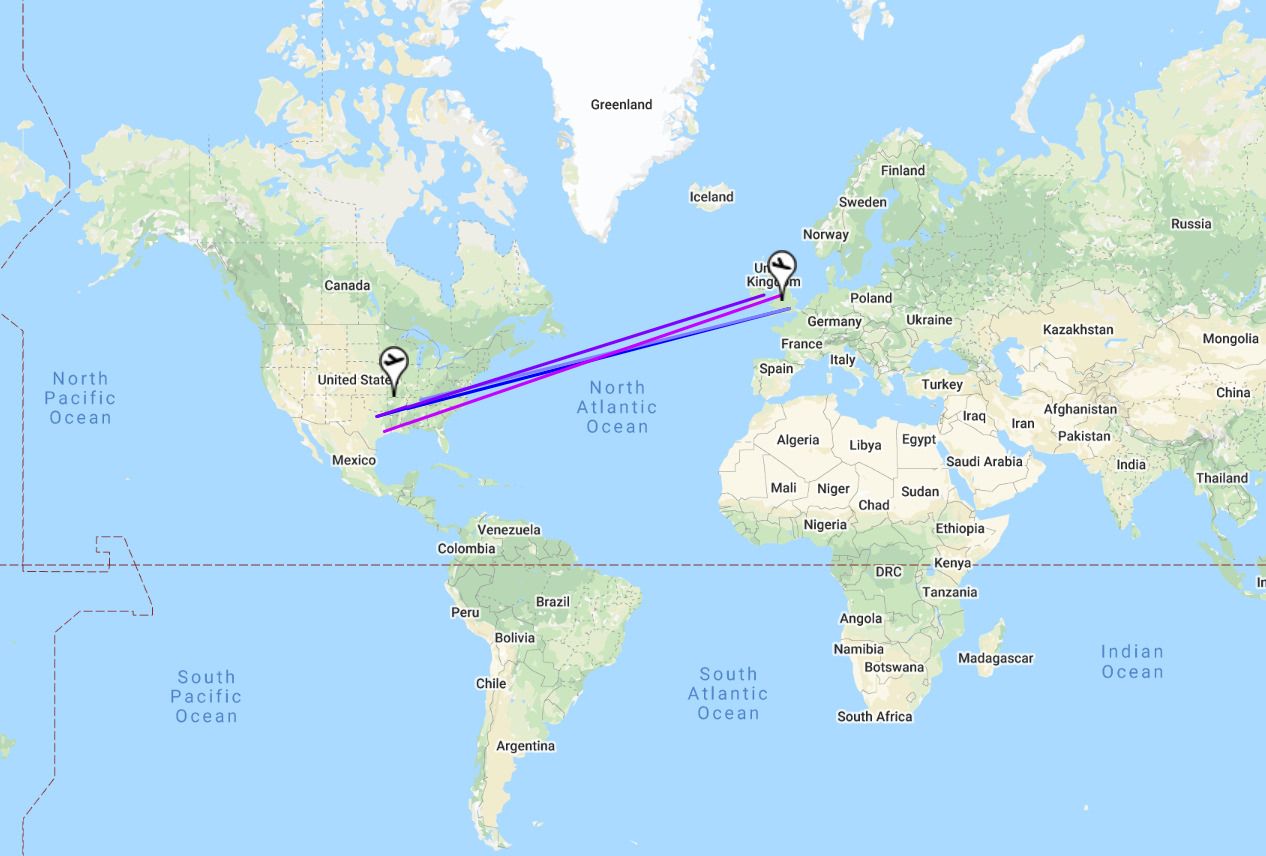 Flight Radar 24 and FlightAware
FlightRadar24 is a tracking app and website that shows aircraft flying in the real world. It allows you to filter by aircraft type, airline, and airport, amongst others. You can also see the flight history of the aircraft, so if the specific route currently being flown isn't to your taste, you can easily look back and find one that is.
FlightAware is a similar website to FlightRadar24. It has a map function, however, it has further useful features to help you find a flight. One of these is the random flight generator. When you select it, a random flight anywhere in the world will be shown. This will be a flight that is currently in the air or taxiing, so you can be sure it is a route that is currently operating!
Skyscanner
By definition, Skyscanner is a price comparison company. While this may seem like a curveball on this list, Skyscanner offers several useful features to help you find a flight. A simple search for a flight from A-B can give you a list of airlines that fly that route. This is great for when you are wanting to fly between two busy airports and don't have an airline preference!
For more freedom in finding a flight, you can use the Anywhere function. You enter a departure airport, then use the function to show you all of the scheduled flights from that airport across the world.

The Infinite Flight Forum
Playing host to our most active users and making up the core of our community, the official Infinite Flight forum is a great place to find a flight to fly. There are several established routes given for events such as the Friday Night Flight, and we also have suggested route topics.
If you're really struggling to find something, you can also simply have a look in our #events and #groupflights categories. Here you will find amazing flights with other community members. The best bit? The event creator will do all the planning for you!
FPLtoIF
Created by our long term community member and moderator Chris Shaffer, FPLtoIF assists pilots in copying their flight plan from Flight Aware or SimBrief into Infinite Flight. It gives you a breakdown of the flight including fuel needed, flight time, and list of the waypoints for your flight.
Much like FlightAware, FPLtoIF has a random flight generator. This pulls flight plans from the pool created and saved by other users. You can filter by various features, with the most unique being active IFATC airports. This filter works for expert server airports only. This is an awesome feature that is unique to FPLtoIF and we strongly encourage you to give it a try!
If we missed your favorite resource to find a flight, let us know in the comments below!