From time to time we hear stories about how Infinite Flight has inspired others to pursue their dream of flying or has helped foster a love for aviation. It can be useful to share this good news to help inspire new waves of future aviators. We reached out to our community to see what stories were out there waiting to be told.
Long-time community member and Infinite Flight user, Asher Z. from Los Angeles, California has taken his passion for aviation to the skies with his PPL training. We asked Asher how Infinite Flight has helped him on this journey.
I fly a Czech Sport Cruiser and C172 out of KSMO. After practicing using Infinite Flight's reworked 172, my instructor saw a huge improvement not only with my flying, but my understanding of the effects of the control inputs. I was much faster with what to do in the cockpit with startup, glancing at instruments, and simply knowing where everything was. Infinite Flight has given me the fuel to continue my passion of aviation from a young age. I hope to dedicate some more 172 stick time in Infinite Flight so I can improve my flying from the ground and apply it when I'm in the moment. I would suggest any student pilot to try it as well!
Asher has been to several real-world aviation events to hang out with the Infinite Flight crew, including EAA's AirVenture in Oshkosh, Wisconsin. He took advantage of EAA's Young Eagles program, further fuelling his drive to become a pilot.
While some pilots like Asher knew very early on that flying was in their future, some Infinite Flight users didn't realize this could actually be a career possibility for them until they picked up their device and started flying. Forum user, JM shared his story:
Being a pilot had always been a thought in the back of my head until I came across Infinite Flight which really made me believe that I could become a pilot. Because of Infinite Flight I have actually begun my pilot training locally flying GA aircraft, and have planned out my whole career!
When real world skills meet Infinite Flight
Sometimes, the reverse can be true and a user's real-world aviation experience can give them a new-found appreciation for our mobile simulator. For user Maksim Ferguson, this was the case. Maksim is currently the youngest Brit to fly solo.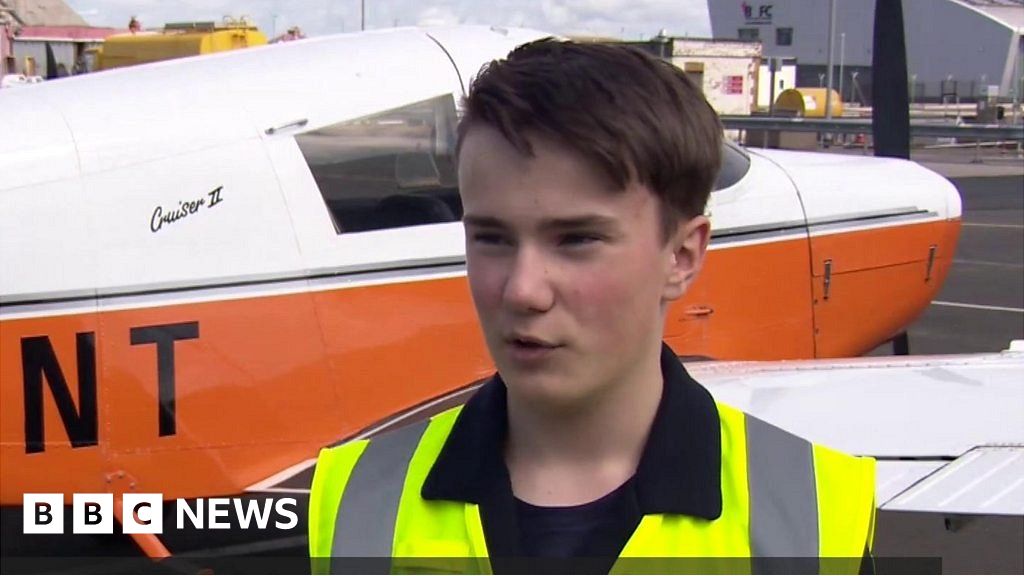 I have been playing Infinite Flight since before the days of multiplayer. I always loved it and thought it was a great tool for learning the basics of flying, and to experiment with how an aircraft reacts to different inputs. Now, Infinite Flight has changed so much since those days, producing realistic virtual cockpits with moving gauges. This has allowed me to bring my [real-world aviation] experience into the simulator, and with the working G1000 models in some of the aircraft, this allows me to stay mentally current and up to date with the workings of the Avionics System. I would definitely say that IF has been a key aspect in my RWA training, and definitely played a crucial role in further encouraging me to become an aviation enthusiast. It has supported me substantially in my recent achievements, especially this wonderful community.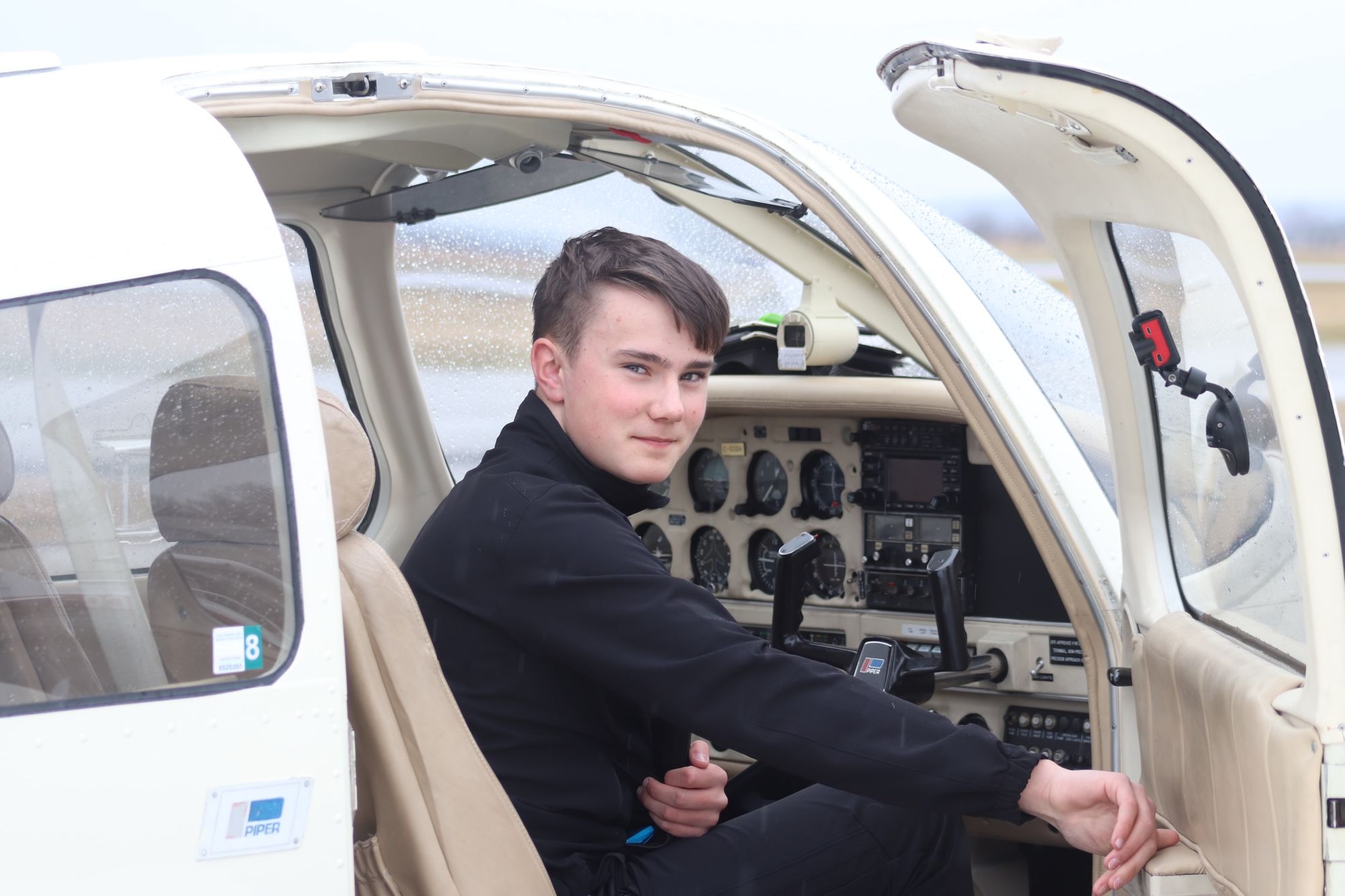 When Infinite Flight enhances commercial flying
Sometimes the love of aviation extends beyond the flight deck and a pilot's off-time includes sitting down with their favorite simulator. This is the case for Matt (or as the Infinite Flight Community knows him, @deercrusher).
Infinite Flight has been a tremendous help to me in my professional career by allowing me to continue to stay current and proficient with the necessary callouts and flight profiles that we would use on a daily basis. Without this there would be holes in my performance which in turn could hinder our number one goal: safety.

I see what Infinite Flight has done, as a "continued education" platform that I can use today. I've been approached by folks who ask, "why do you still fly a mobile flight sim even though you're qualified to fly real planes?" To me the answer is simple; it's fun! Real world weather, winds aloft, accurate aircraft physics, fuel burn data relevant to the specific aircraft being flown, and global scenery are some of the key components that matter to me the most. With those five ingredients, you have the makings of a realistic simulator capable of supporting all age groups covering a vast of experience levels; from novice to professional.

I enjoy aviation with a passion so great that I simply can't get away from it. Even if it means in my free time that I'm using the same callouts, procedures, flight profiles, and checklists, I still enjoy what it is that I do. The added benefit is that I am current and proficient in those items when it comes time to go fly passengers from point A to point B in the real world.

It's the little things that others have made for our enjoyment that have the biggest impact on what it is we do in our daily lives outside of this amazing app.
Another former Infinite Flight moderator and IFATC member, Aernout is an Airbus pilot with time as a first officer in the A380. He has used the app extensively to feed his passion for flying in his down time.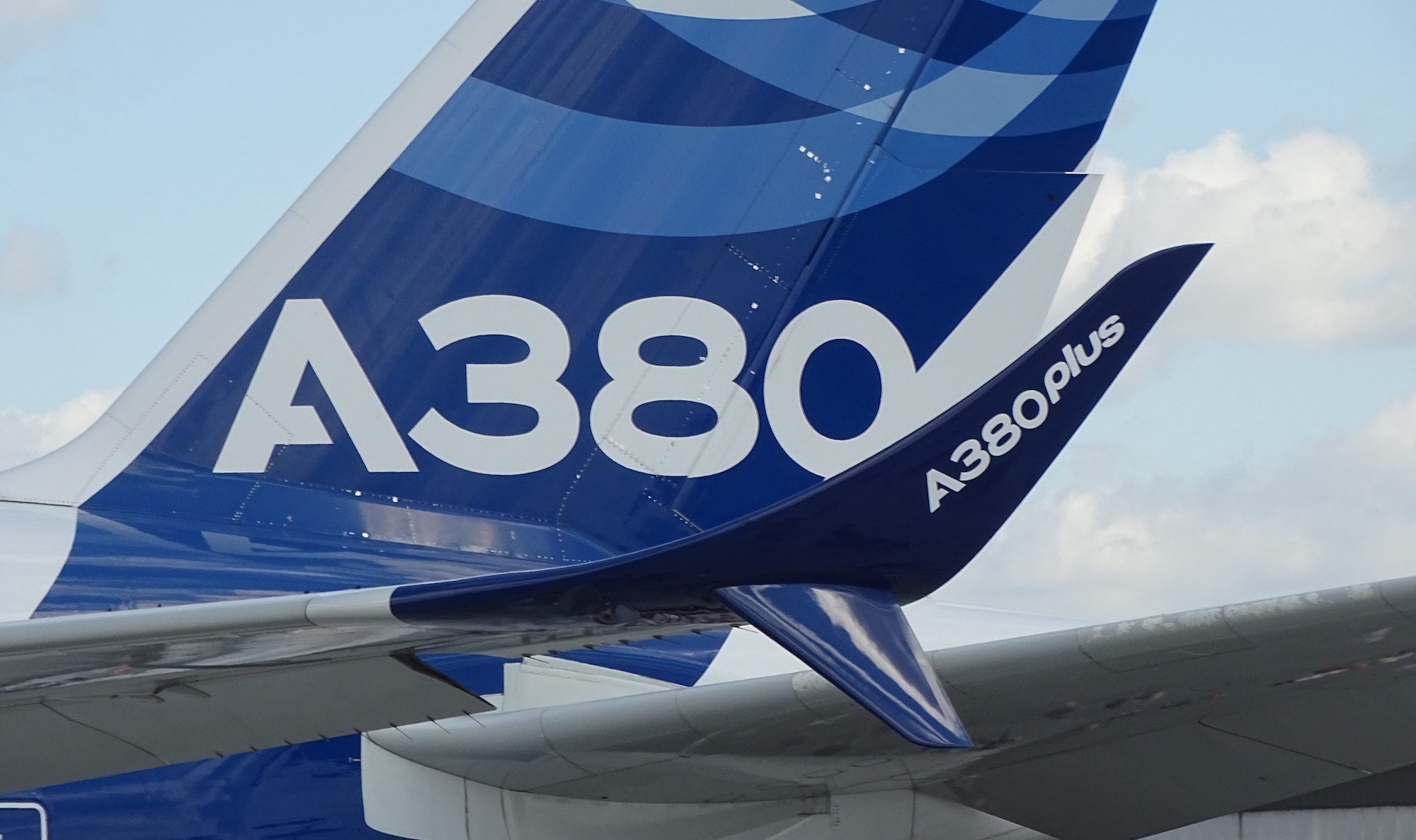 Infinite Flight was something I never expected. I got involved just when the beta for multiplayer got released, I honestly can't remember how many years ago that was but time is really flying, and as a real life pilot I was truly amazed with all the people I came in touch with sharing a single passion.  Infinite Flight really made me look forward for my layovers to relax and unwind with an amazing group of people involved. Everybody being so open minded and getting in touch with other pilots from all over the world has made this a part of my life I would never forget. I have made friendships with people which I hope will last forever.
Gliding into the practice area
Infinite Flight ATC supervisor and trainer, Tom Hogrefe is a licensed glider pilot. For Tom, Infinite Flight is the perfect way to practice and fill that aviation void in the off-season!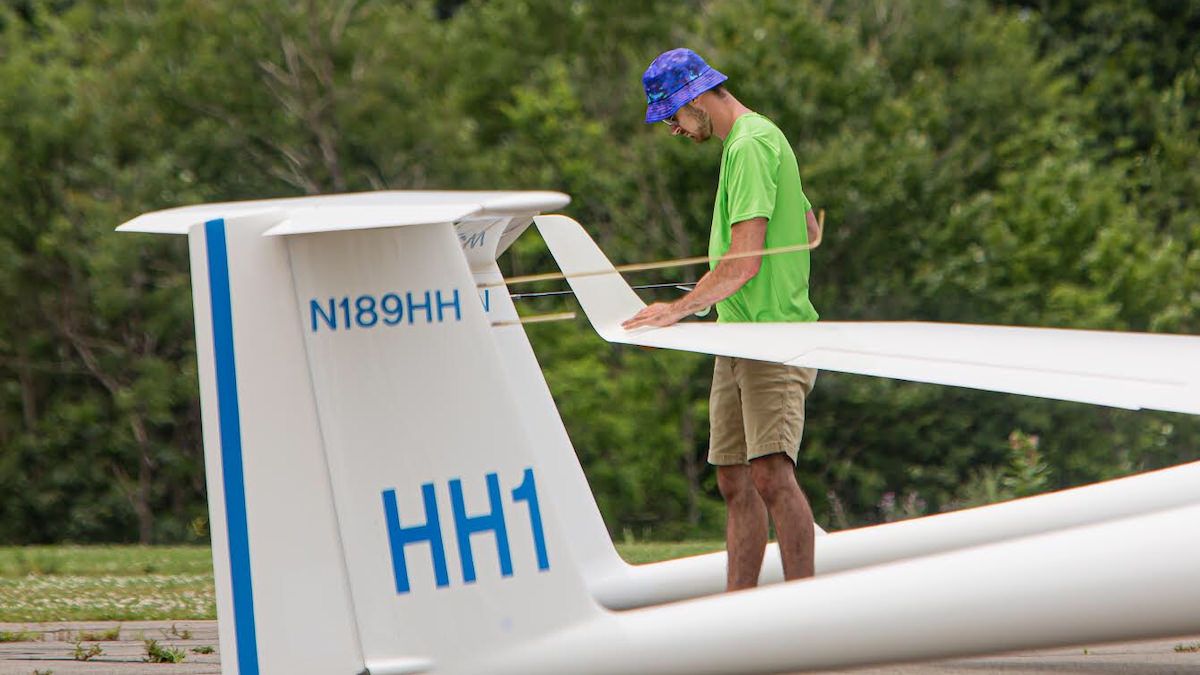 Flying gliders is a seasonal activity, with a lot of flying taking place in the spring and summer months when weather is better for us. I discovered Infinite Flight a few years back and initially used it as a fun way to scratch the flying itch either during the winter or while I was away at school.

The introduction of global flight allowed me to practice flying into an accurate version of my home gliderport and check out landmarks around there, helping me stay sharp and practice approaches - starting low, flying a pattern on the opposite side from normal, even off-field landings! All things that would take a lot longer in real life, I can run through multiple times in quick succession with real-world landmarks, systems, and physics.

The recent C172 rework has taken things a step further, simulating many of the subsystems in the aircraft. I'm not a power pilot, but I imagine knowing how these systems operate and interact will give me a leg up once I get a chance to start training. For now, it's a great way to prepare and stay sharp.
Some users have plans other than flying
For some, flying isn't even the goal. We had the pleasure of meeting Isaac at FlightSimExpo in Orlando, Florida in 2019. His dream is to work in airline management and his sights are set straight at the top. He reached out and began by saying he thought his story was dull. We disagree enough to share it here as inspiration for others.
What I want to do is work for an airline. I would prefer to work in fleet management or route networking, as I find those very fascinating, but also then I don't have to land a 200+ ton airliner in hurricane conditions, with no visibility, all while being responsible for 250 pax in the back! My ultimate goal is to run an airline one day, but I need to take one bite at a time if I'm to somehow get there.

What Infinite Flight has helped me with is really the general knowledge aspects of aviation. The community has helped more than anything. All of these professionals and amateurs alike with their extensive erudition of the wonderful world of aviation was a dream for me. I have lived basically my entire life with my head pointed towards the sky, so I'm always looking for something to quench my thirst.

Simply put, Infinite Flight is perfect for that! Not only is it a cost-friendly option, as I can play on my own device, but I can log onto the [Infinite Flight Community forum] to learn something new, or help others who are just beginning their journey! Or, I can fly to practice my skills using realistic physics, or even try famous and difficult approaches from around the world that I wouldn't be able to do in real life.
Whatever your journey, we hope Infinite Flight can be a part of it. We'd love to hear about yours, either on our community forum, or in your raving app store review! In the mean time, we'll continue on our quest to bring aviation to users no matter where they are.
Featured image by Infinite Flight community member Chris Leipelt.