From the days of Facebook chats to the current hive of activity on the Official Infinite Flight Community Forum, facilitating engagement with others who use the Infinite Flight App has always been a priority. In this article, we'll offer some of the best ways that we think you can engage with our huge community.
First, let's highlight a few of the places that this article will cover. These are the hubs of community interaction for Infinite Flight users. There may be a few requirements to be able to participate in them, but we will highlight these for you! In no particular order, these are the best places to engage with the Infinite Flight community: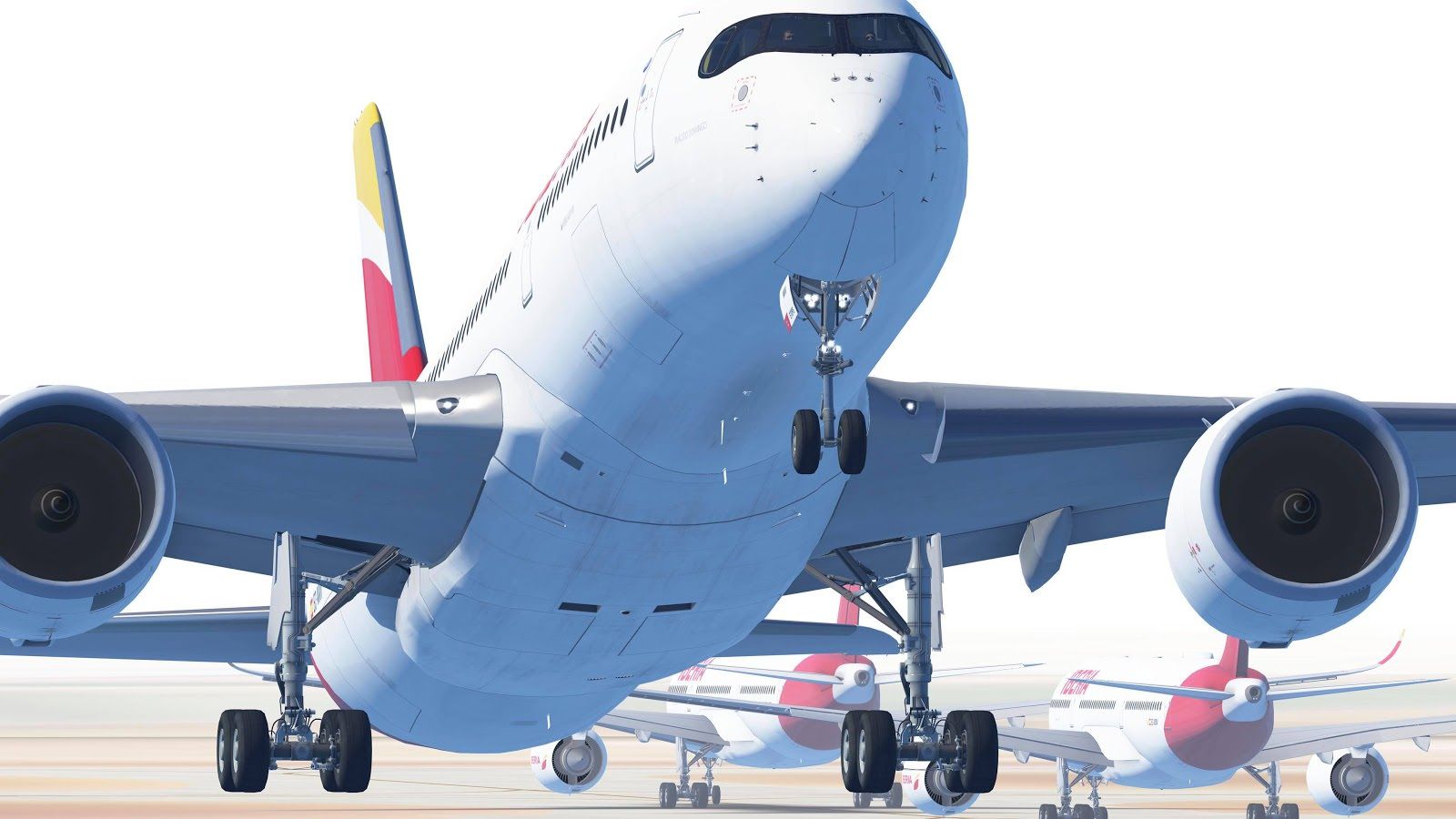 Within these spaces, you can interact with the community in various ways. These can be big or small, and we encourage you to try as many things as you can. In every place, you will find a vibrant and welcoming group of people who are ready to help you with whatever you may need. You will also find our staff and moderators active in many of these spaces too!
So, what are the best ways we think you can engage with the global Infinite Community?
Make or participate in events and group flights
A large part of our online community is dedicated to creating and participating in events and group flights. In 2019 alone we had over 1,100 community events, plus many more group flights! These were made by community members, staff, or other community groups.
To make or participate in these, our community forum is the place to go. On the forum, we have individual categories for events and group flights. For events, look for the #events category, and for group flights look for #GroupFlights. You can find these in the list of categories that pop up once the hamburger menu in the top right of the page is selected. This is the icon next to your profile photo.
To make an event you need to have spent a little time on our forum and have risen to Trust Level 2. More on Trust Levels here. All members, however, can post group flights. These are categorized differently from events. Find what counts as a group flight.
The easiest way to take part in these is simply to turn up and fly! Some events require gate assignments, however for the majority you can just hop in the assigned aircraft and fly the event with others. We suggest letting the organizers know you are attending by commenting on the event. Event numbers can range from a handful of attendees to upwards of 150, so there will be something for everyone! For our in-house events such as the Friday Night Flight (FNF) or Whacky Racing, you can simply turn up and fly without having the hassle of organizing anything yourself! The FNF is posted weekly on Thursday afternoon Zulu time. You can find all the information each week on the forum event topic.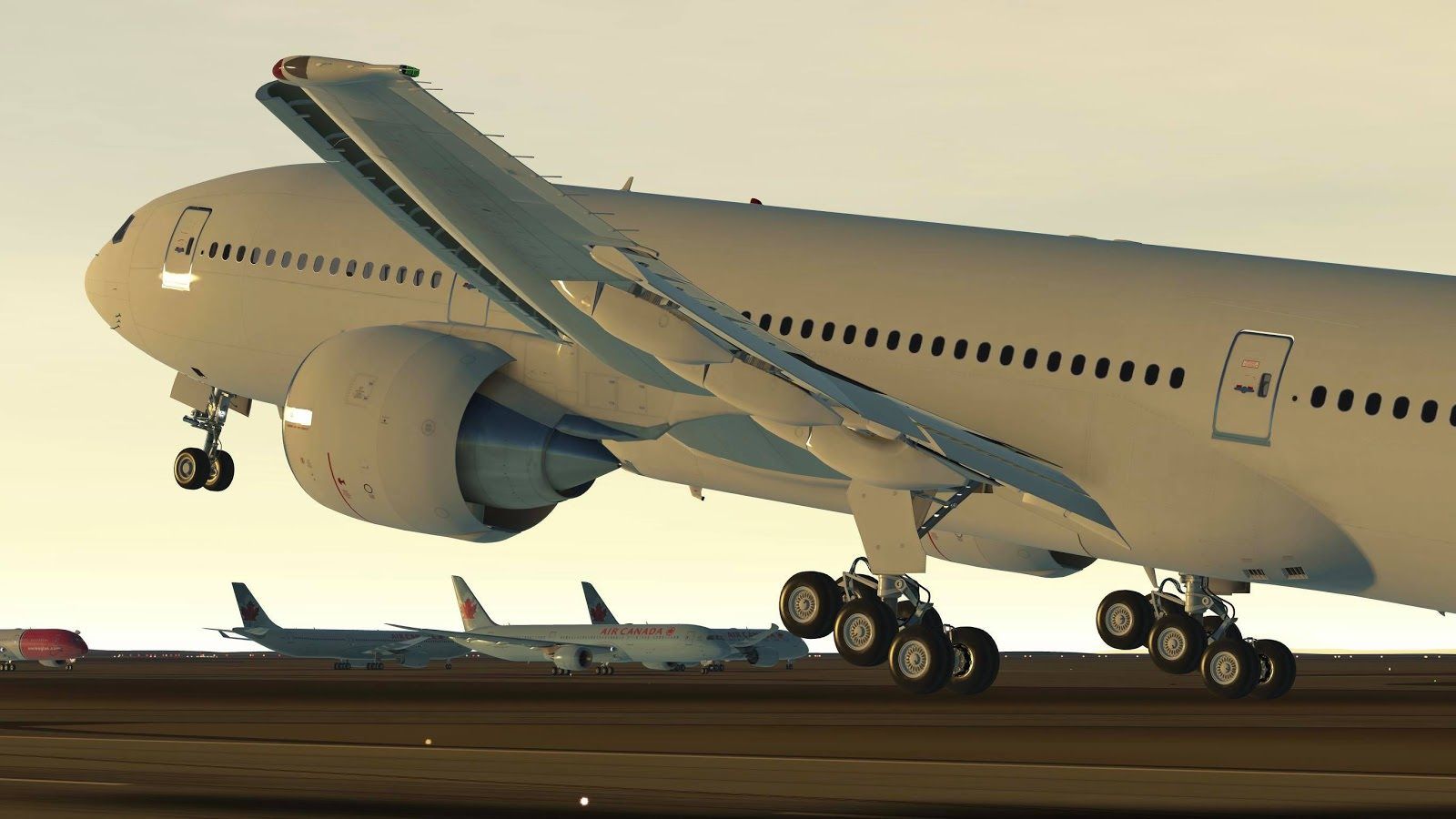 Start, or be part of, a VA or VO
A VA is a virtual airline. A VO is a virtual organization. There are a few differences between them. A VA is an airline-based organization where you can fly real routes, operate codeshare flights, and climb up rankings of pilot seniority. A VO leans more towards creativity and more relaxed virtual experiences. This can include general aviation groups, airshow groups, or military organizations.
We have a voluntary board who oversee the management of these groups. They are the Infinite Flight Virtual Airline Regulatory Board, more commonly known as the IFVARB. To make a VA/VO, you must go through the application process set out by them. This can be detailed and extensive as we want to ensure the best possible experience for our users. The IFVARB is overseen by staff and all significant decisions are guided by them. If you have a great idea for a new VA or VO, check out the first steps to applying.
Whilst there are many volunteer staff positions in these community groups, most users enjoy participating in a more relaxed way, either simply as a pilot or attendee to VA events. We have a huge array of organizations for you to choose from, so if you are wanting to find one for you, head the list of active VA/VOs to find the one. Many VAs/VOs have requirements to join, the most common being age and server grade. You will find the specifics for each VA/VO either on their website or forum topic.
As is the case for group flights, you can find more information about this on our community forum, or by heading to the IFVARB website. You can also find a list of active VA/VOs on this website, how to apply as a pilot, and how to reserve a VA/VO.
Train to be an expert server ATC
Air traffic control is one of the fundamental aspects that make up the Infinite Flight experience. Whilst most users stick to flying, a small number of key users make the transition to becoming trained air traffic controllers alongside being a pilot. We call this group of users IFATC, which stands for Infinite Flight Air Traffic Controllers. These controllers have passed both a written and a practical exam, and have earned the privilege of controlling on the expert server.
To learn more about this, and potentially go on to apply, head to the community forum. You can find the requirements for becoming IFATC here. Part of being in IFATC is activity, so if you are only interested in controlling in an ad-hoc manner, we'd urge you to consider how much time you can put into controlling. Currently, the requirement is activity in 6 months before you have to redo both the practical and theory test.
If that sounds too much, don't worry! You can still control on the training server at any time. Here you can develop your skills and learn more about how to be an effective air traffic controller. There are several community groups dedicated to helping you with this alongside with the Infinite Flight YouTube and forum tutorials.
Share and promote Infinite Flight on social media
Social media is important to us. It is one of the places that we share new information and news first, and you can find work in progress information there exclusively. You can find out social media handles below:
Many in the community engage with us on social media. They share our news, help answer questions, and go on to set up their own Infinite Flight related accounts. Many of our current beta testers and leading community members started off by setting up accounts to post their own Infinite Flight content. We frequently repost community content, so this is a great way to start getting noticed by us and the wider community! The fantastic thing about social media is that there are no restrictions to participate.
What we love to see is people helping out in all aspects of our community. Our leading members can be found on the forum, in VA/VOs, and on social media. This helps us spread our message and create community ties. We love seeing friendships being made, opinions shared, and a love of Infinite Flight being promoted!
Build cool third party apps using our APIs
Infinite Flight offers a local API to control all aspects of the sim - the Connect API - and the Live API to get data about flights currently flying on our multiplayer servers. We've seen people build flight trackers, voice-announcement addons, and remote controls, but there are so many opportunities that the APIs provide. Check out the Live API and sample code for the Connect API. Our Third Party forum category is the place to find addons and interact with the third party developer community.
Help create airports for the simulator
Last, but certainly not least, is the opportunity to volunteer as an airport editor with us. We have a large group of people who edit these behind the scenes. If you are not someone who is as active in the front-facing communities of Infinite Flight, or perhaps you want a more technical challenge, this could be a great opportunity for you.
To apply to this group, termed IFAET (Infinite Flight Airport Editing Team), head to the Infinite Flight community and send a message to @airportediting. Before applying, we suggest you check out the beginner's guide. This will give you a good understanding of the techniques involved in airport creation. You will also need to download software and have an understanding of GitHub to participate in IFAET.
If this all sounds too much, but you still want to give it a go, other IFAET members will be there every step of the way to assist you. We love to see people trying new things, so don't be afraid to get stuck in and learn as you go!
We've covered a few of the best ways that you can engage with our worldwide community, however, there are many more paths you can take. If you have any tips or guidance for others, please share it below. We'd love to see it!