The third and final major release of the year is out for Infinite Flight which delivers a fully reworked 757-200. As was the case for much of 2020, this release also has some improvements behind the scenes to make the app run faster, and more efficiently.
B757-200
The 757—aka The Flying Pencil—is a well-loved airliner that is slowly being phased out of modern air travel. Infinite Flight has the luxury of not letting this beauty fade and has brought an old model back to life. An animated glass cockpit is included for this airplane, new animations for the captain's window and APU air intake, and new lights attached to actions in the cockpit.
Makers of the mobile flight simulator have recently begun to pivot slightly when it comes to aircraft work. When in the past, 3D artists and developers may have chosen to revive multiple variants and cockpit styles, they have chosen with the 757 to narrow their focus on one variant, and a glass cockpit. The choice to put out one variant of the 757 is indeed a compromise, and one staff feel is good and necessary for the simulator to push ahead.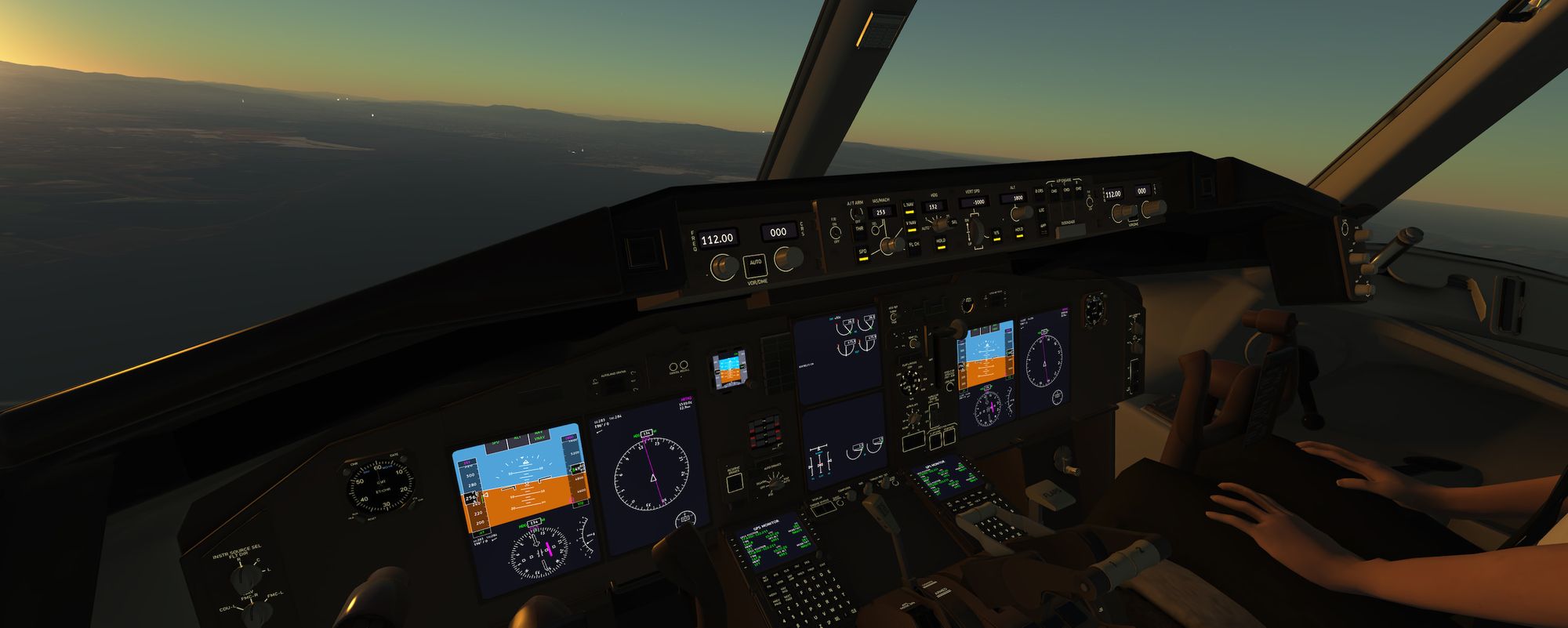 B757 Liveries
Aer Lingus
Air Astana
Air Baltic
Air China
America West
American Airlines
British Airways
Cabo Verde
China Southern
Delta Air Lines
EC Air
Generic
Ghana International Airlines
Guyana Airways
Icelandair
Infinite Flight
Jet2
La Compagnie
Ladeco
LAPA
Monarch
Royal Nepal Airlines
Sunday Airlines
TUI
United Airlines
US Air Force
Uzbekistan Airways
Other Improvements
An ongoing process for the Infinite Flight team is to move pieces of the sim's code to a new backend system. Changes in 20.3 include weather, flights, and user stats being migrated to the new system. While this may not immediately present as a benefit to the user, systems will generally be faster, more stable, and ensure better forward-compatibility for future features.
In 20.3, Infinite Flight contains changes for how it processes user stats on the servers. As part of this, developers have noticed an old bug (previously undetected) where solo stats were tracked as part of the Total Flight Time and Total Violations figure in the Grade Table for some flights carried out between 2013 and 2017.
To simplify how data is stored and processed, and in the interest of being fair to every Infinite Flight player, Infinite Flight has made the difficult decision to exclude any past Solo stats from user Grade Tables. This won't affect every user but it may cause a small handful of users to move down a grade.
Full 20.3 Change Log
NEW
B757-200 which includes 27 new and updated liveries, real 757 sound pack, animated glass cockpit with live instruments, reworked flight physics, gear tilt, wing flex, and more. All are available to Infinite Flight Pro subscribers
APPR mode indicators for Glide Slope and Localizer capture
FIXED
"No Active Subscription" message showing up after a long flight on multiplayer
"Error loading account details" showing when there were no errors
IMPROVED
Weather, flights, and user stat processing
Performance improvements