It's time once again for you to help shape the future of Infinite Flight! Community input is a huge part of how we inform our decisions and development and now, we are looking for your vote.
The best way to make your voice heard on a regular basis is to vote for features on our community forum in the #features category. While top votes don't always line up with our top priorities and long term vision as a company, they do play a huge part in helping determine what our core users are thinking. Today, we've taken the top 10 aircraft as voted by our community and we're adding them to a poll.
Over the course of time, forum users will come and go, and some feature request topics have been open for quite a long time. This allows those requests to collect more votes than what may be represented in our current demographic.
2-Round Voting System
With so many aircraft to choose from, a single vote may not necessarily represent the overall will of the people. For that reason, this year's aircraft development poll will be a 2-round system. If the winning aircraft receives the majority vote, then the poll is over. If there's no clear majority after the first vote, we will open a second poll with the top two winners from the first poll.
Factors for development
Of course many factors contribute to development decisions at Infinite Flight. Company goals, industry demands, user patterns and feedback, and other factors go into every development decision to help make our flight simulator the best it can be.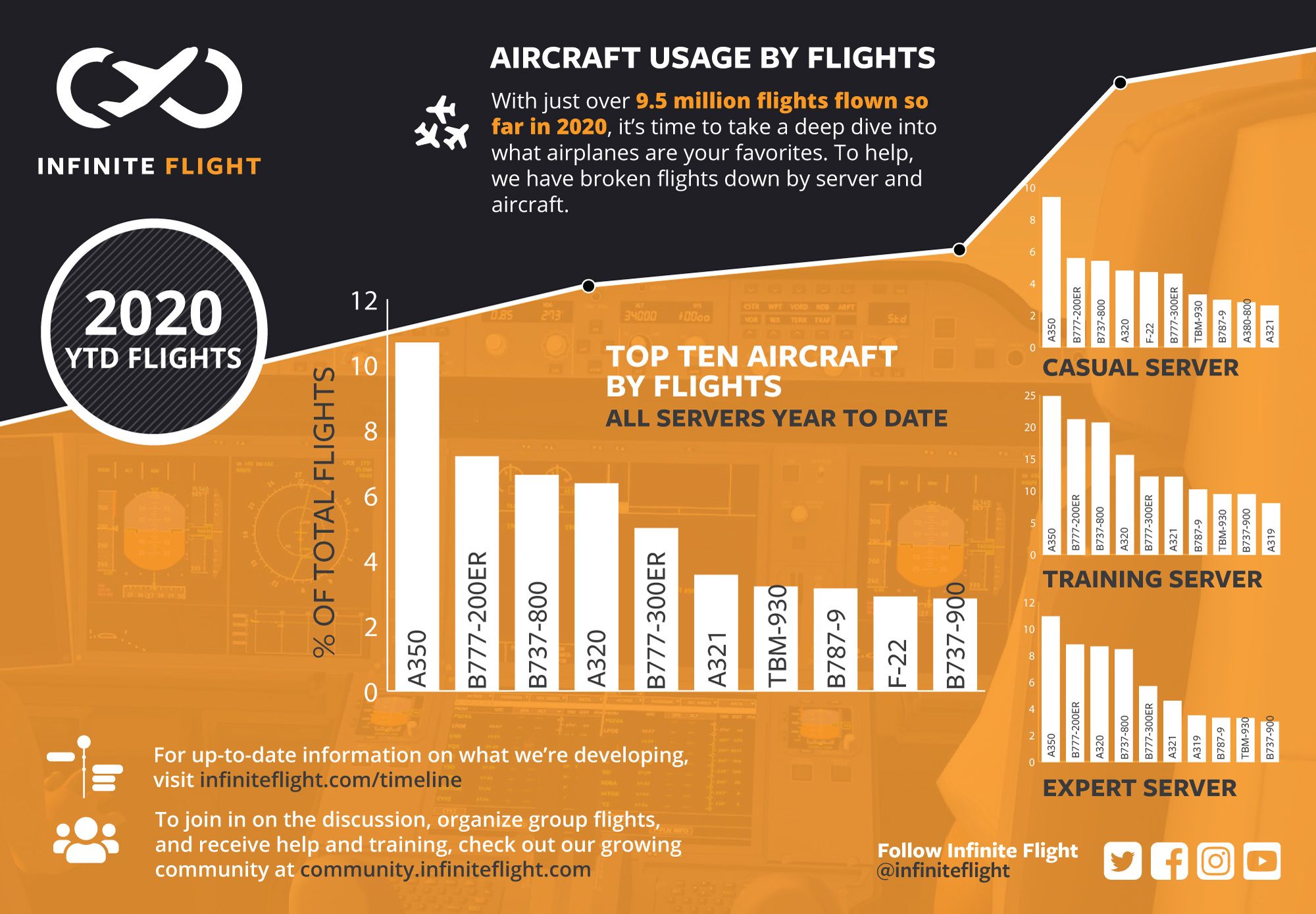 Vote for the next aircraft! 🗳
Ready to cast your vote for Infinite Flight's next aircraft? Based on the top 10 community forum feature requests as of the date of this article being published, we have set up a poll where you can cast your vote. Round one is open now, includes new aircraft and reworks, and includes a staff pick for rework as well.
Things to know:
If, for reasons beyond our control Infinite Flight staff cannot complete the winning aircraft in a timely manner, we may switch it out at our discretion as a last resort
Poll results will be concealed until a later date so voters are not swayed when viewing voting trends
Round 1 will run from Saturday, 14 November 2020 until Tuesday, 17 November 2020
Based on the results of Round 1, and if there isn't a clear majority winner, Round 2 will run from Tuesday, 17 November 2020 until Friday, 20 November 2020
Round 1 Results
The results for round 1 are in! To see all of the discussion, head to our community forum.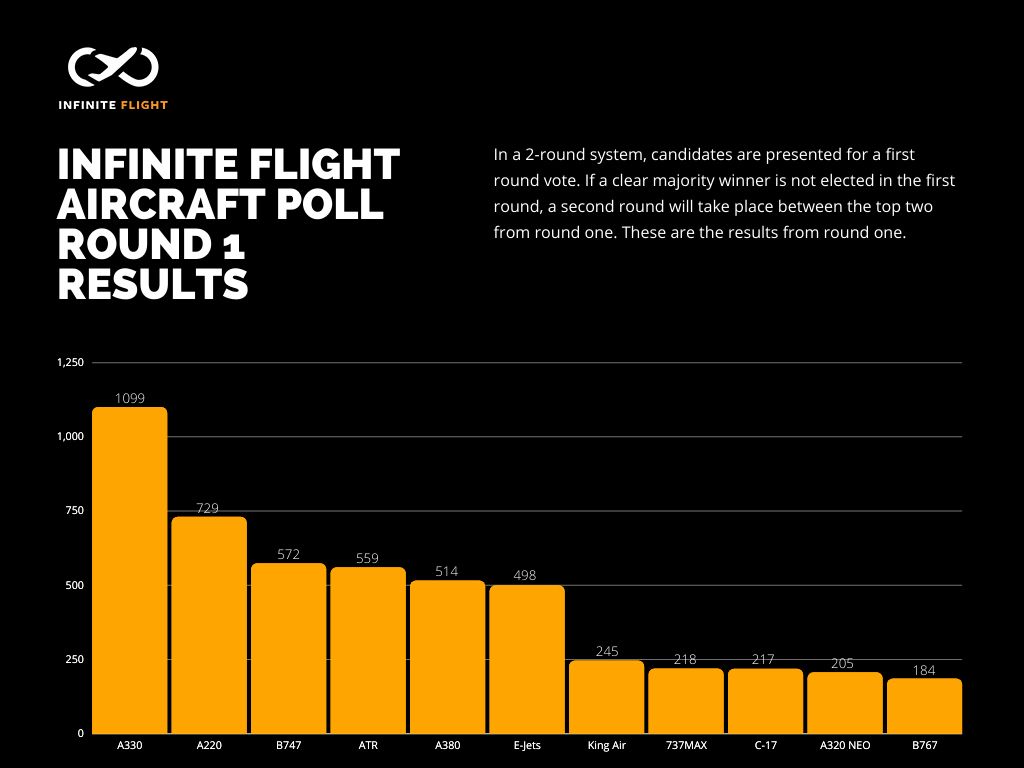 Ready to vote on Round 2? Head to our community forum now!